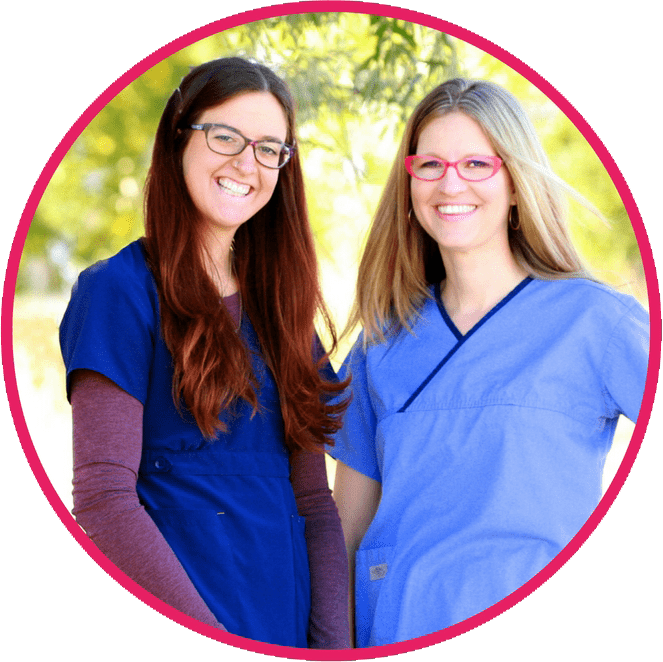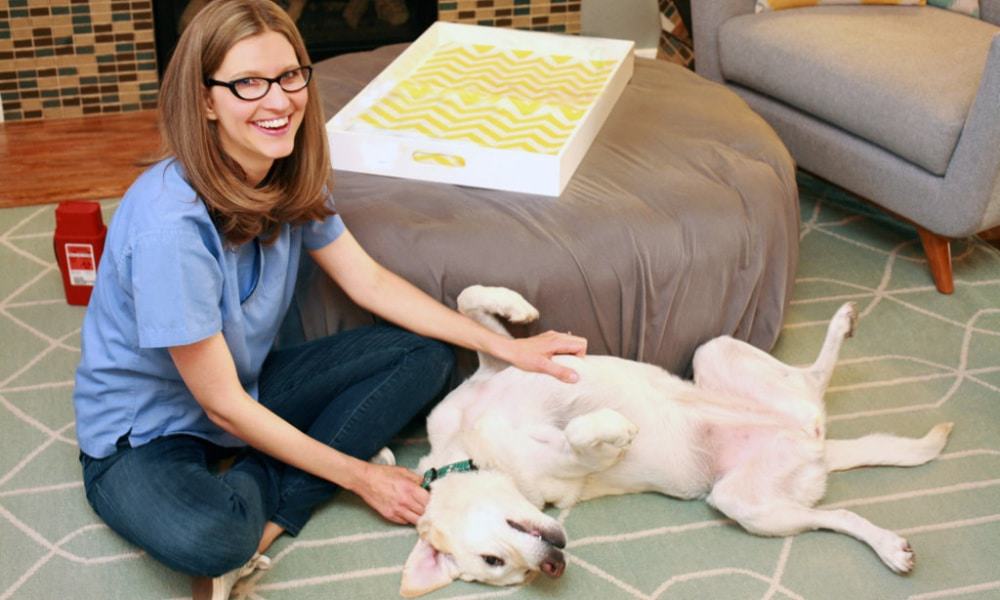 Dr. Angie Krause, DVM, CVA, CCRT
Welcome! I am Dr. Angie Krause and my goal is to improve the health and longevity of dogs and cats with holistic medicine. My mission is to empower pet owners to become medical advocates for their pets. I love educating people to help make better life and medical choices for their animals. I believe strongly in the body's innate ability to heal. I am a Western trained veterinarian who incorporates many modalities in my practice. I have a love for Traditional Chinese Medicine and Physical Medicine for cats and dogs. I use acupuncture, herbal formulas, laser therapy, myofascial release, homotoxicology, physical therapy, diet, pharmaceuticals and surgery to help bring balance and health. Basically, I use what works.
My practice is full of compassion for people and pets from all walks of life. I respect and honor a diverse set of philosophies concerning the care of cats and dogs. I provide my clients with information and support their decisions.
I currently have a house call practice in Boulder County and provide as much information online as time allows. I would love to help you and your animal in any way I can!
Qualifications
Doctor of Veterinary Medicine (DVM) – Texas A&M University
Certified Veterinary Acupuncturist (CVA) – International Veterinary Acupuncture Society
Certified Canine Rehabilitation Therapist (CCRT) – Canine Rehabilitation Institute
My name is Claire Primo, and I have worked at Boulder Holistic Vet since 2014.
One of the most rewarding parts of my job is the relationship I am able to create with the clients and pets in this practice. There is something uniquely different about how veterinary medicine is approached at Boulder Holistic Vet. Dr. Angie's unique view allows for clients of all walks of life to be heard, seen and empowered. Witnessing, and being a part of, a practice built from so much compassion allows me to feel incredibly fulfilled at the end of each day.
My position at Boulder Holistic Vet is so exciting, and I wear many hats! I am one of the client's first line of communication during the scheduling process and beyond, I manage much of the "behind-the-scenes" of the practice, and organize all of our house call nurse visits.
One of my many passions includes hospice care and care for senior animals. Besides being a veterinary nurse, I am also a Certified Canine Massage Therapist; this service is offered through Boulder Holistic Vet, and also through my own business, Peak Animal Wellness and Massage.
I cannot wait for you and your pet to become a part of the Boulder Holistic Vet family!
Qualifications
Certified Veterinary Technician (CVT) — Bel Rea Institute of Animal Technology
Certified Canine Massage Therapist (CCMT) — Rocky Mountain School of Animal Acupressure and Massage
My name is JoJo Smith and I am so excited to be here!  I have had the privilege of working in many areas of veterinary medicine from oncology to wildlife rescue to day practice, but it was integrative medicine that won my heart!
I took a few years away from nursing to raise my four boys and during that time practiced as a Certified Life Coach while traveling the US and Central America.  We landed in Denver and quickly knew that there was nowhere else for us to be.  This is home.
I knew I was ready to return to veterinary nursing and I also knew I would settle for nothing less than working in a holistic clinic that operated from a place of integrity and heart-centered practice.  I feel so lucky to have found my way to Dr. Angie and Claire's team at Boulder Holistic Vet. This also feels like home!
My role at Boulder Holistic Vet is dynamic and rewarding.  I will often be the Veterinary Technician assisting Dr. Angie during house call visits and I am the behind-the-scenes person managing the e-commerce portion of Boulder Holistic Vet.  I love what I do and am grateful for each pet and pet parent that is part of the BHV family!  
Qualifications
Certified Veterinary Technician (CVT) – Pierce College for Veterinary Technology
K-Laser Class IV Therapeutic Laser Certified
My name is Maria David, and I can't wait to meet you!
I was born and raised in Upstate New York. After graduating an AVMA accredited Veterinary Technology program in NY, I took the leap and moved across country. I then found the Boulder area to be my new home. I dedicated 8 years of my career working in shelter veterinary medicine. During my time at the shelter, I took on a leadership role and truly enjoyed taking care of those animals who don't have a place to call home. Rescue animals sure do have a special place in my heart. I adopted my two dogs and cat along the way. Their names are Floyd, Crosby, and Jerry. I love music, can you get their name theme? I also have a turtle named Franklin. In my spare time, I enjoy hiking, camping, and gardening so much! I really have a love for plants, especially designing with house plants! 
My new role at BHV is huge! As the lead veterinary nurse, I will be your direct contact for you and your pets needs including scheduling appointments, assisting with house calls and nurse visits, and all of the in-betweens! 
Qualifications: 
Veterinary Technician – Medaille College – Buffalo, NY